Delta Waterfowl Partners
Delta Waterfowl is grateful to our Partners and they're helping to advance Delta's mission. Through these partners our capacity to provide tangible results to waterfowlers is significantly enhanced. We encourage our members to support all of these fine businesses. For information about corporate opportunities with Delta Waterfowl please contact: Bryce Seefeldt – Corporate Partnership Director at 701-220-2542 bseefeldt@deltawaterfowl.org.
ALPS OutdoorZ has been providing hunters with high quality and affordable hunting packs and stools since 2007. ALPS OutdoorZ is part of ALPS Brands, which has been designing and manufacturing performance-oriented gear for outdoor enthusiasts since 1993. Over 20 years of experience has allowed ALPS to understand the market and bring hunters quality gear that will help them have a successful hunt.
www.alpsoutdoorz.com
For 50 years, ARGO has built the most successful amphibious Xtreme Terrain Vehicles (XTV) in the world. With a multitude of applications including commercial, public sector, robotics, and personal recreation, ARGO's will climb, crawl or swim anywhere users need to go. ARGO markets its products through a network of independent dealers and distributors located throughout the United States and Canada and through distributors representing dealers in Europe, Russia, South America, the Middle East, Asia and other international markets. ARGO's unique durability, safety and versatility are driven by the renowned engineering capability of its parent company, Ontario Drive & Gear Ltd. (ODG). Since 1962, ODG has manufactured quality precision gears and transmissions.
argoatv.com
Benelli USA, an acknowledged leader in the firearms industry, is a proud partner of Delta Waterfowl. Headquartered in Accokeek, MD, Benelli USA offers the largest selection of semi-automatic shotguns in the world, as well as a variety of fine products from Franchi, Stoeger, A. Uberti, and Stoeger Airguns. Benelli USA has built a solid reputation for producing high quality, durable products with a commitment to reliable function, efficient styling and mechanical precision.
All shotguns from the Benelli USA family of brands guarantee fine choices for target or defense shotguns, slug guns, pump shotguns or other semi-auto shotgun models. Benelli USA also provides a wide selection of left-handed models. Whether you're looking for a 12-gauge shotgun, a 20-gauge shotgun, a pump shotgun, or a specialty model, Benelli USA offers more than 120 different models to choose from. No matter your sport, Benelli USA has got your gun.
Cabela's, the World's Foremost Outfitter of hunting, fishing and outdoor gear, was born somewhat inadvertently in 1961 when Dick Cabela came up with a plan to sell fishing flies he purchased while at a furniture show in Chicago. Upon returning home to Chappell, Nebraska, Dick ran a classified ad in the Casper, Wyoming, newspaper reading: "12 hand-tied flies for $1." It generated one response. Undaunted, Dick formulated a new plan, rewriting the ad to read "FREE Introductory offer! 5 hand tied Flies….25c Postage….Handling" and placing it in national outdoor magazines. It didn't take long for the orders to begin arriving from sportsmen and women around the country. In the interim Cabelas growth has been legendary and they have been a proud supporter of many conservation organizations. Delta Waterfowl is happy to welcome Cabela's as a Conservation Partner.
"Cabela's is proud to sponsor Delta Waterfowl and their invaluable efforts to enhance duck production, advocate hunting and continue their world renowned research programs. Cabela's is making contributions towards these Delta projects. It's part of our commitment to preserving our hunting traditions and to the millions of fellow hunters we serve."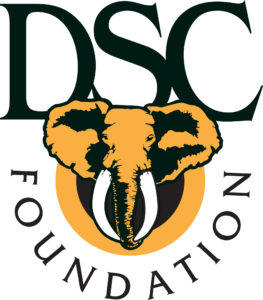 DSC Foundation is the charitable arm of Dallas Safari Club. The Foundation was formed to support projects that further the mission of the Club – to ensure the conservation of wildlife through public engagement, education and advocacy for well-regulated hunting and sustainable use. The vision of the Club is a society that values wildlife, engages in its conservation and understands and supports the role of well-regulated hunting in the sustainable use of wild resources. DSC Foundation funds mission-related grants around the world and stands as an advocate for the rights of sportsmen and women everywhere through its We Hunt For Life Campaign.
Federal Premium® Ammunition began building shotshells in 1922, an era generally agreed was a low point in wildlife conservation. Much of America was being plowed up, and waterfowl habitat was being destroyed at record rates. Company leaders from the very beginning realized that if Federal Ammunition was to be successful, America had to have healthy wildlife populations or our customer base would go away. In the 1930's Federal started Conservation Camps with 4H, supported passage of the Pittman-Robertson Wildlife Conservation Act, and advertised with cartoons preaching a conservation ethic.
That commitment to wildlife conservation is still core to Federal's business philosophy as is our commitment to innovation to provide the most effective product hunters and target shooters can buy. BLACKCLOUD ® shotshells are an example of that innovation, featuring game changing technology in the FLITECONTROL ® wad, and FLITESTOPPER ® pellets that increase lethality, and reduce wounding loss. After all, clean kills makes for good conservation. Look for the Delta Waterfowl logo proudly displayed on our Speed-Shok ® waterfowl loads. We display that logo because we believe that Delta has the vision and the courage to sustain waterfowl and waterfowl hunters, and we think all our customers should be members.
In 2000, Heavy Hauler Outdoor Gear found its unexpected beginning when founder Jason Bird was given the task of making two products that would stand up to the rigors of a good friend's demanding waterfowl hunting needs. The first Original Leather game strap and shotshell belt were made at that time in a small custom leather shop. Not long after, those same products were being sold by a leading outdoor retailer. From there a company was born with a strong focus on making new and different products with the best materials available. Heavy Hauler Outdoor Gear soon became a leader in innovative waterfowl hunting gear. Products can now be found in retail locations throughout the US and Canada. Heavy Hauler Outdoor Gear has expanded beyond waterfowl with products now found in upland hunting, pets/dogs, big game, and archery categories. With a shared vision of the future in waterfowling, Heavy Hauler Outdoor Gear is proud to announce their partnership with Delta Waterfowl.
Do one thing and do it right. For over a century, that's what LaCrosse has been doing — making the best rubber boots. Period. Boots that won't let you down. Boots that know a thing or two about toughness, durability, and comfort. Whether for hunting, working, or tending the land upon which they tread, our boots give you the freedom to focus on what matters most to you. Because that's what matters most to us.
Built on a Tradition of Innovative Features and Construction
For more than 40 years, Lowe Boats has been building high-value, superior quality aluminum boats. The Lowe lineup includes bass, Deep-V, utility and jon boats as well as pontoons. Founded in 1971 and headquartered in Lebanon, Mo., the company's sophisticated SuperLock™ method precisely binds hulls, bulkheads, stringers, ribs, decks, transoms and gunnels together in a truly integrated, interlocked system that will hold up to years and years of heavy use. Lowe hulls also create a smooth, dry ride with remarkable stability, and every Lowe provides anglers and sportsmen with the amenities to ensure success on the water. The current product line ranges from 10' to 25' in length and is distributed around the world by a network of exceptional dealers.
Mack's Prairie Wings was born out of pure American ingenuity when McCollum's Hardware Store began supplying hunters flocking to the waterfowl mecca of Stuttgart, Arkansas in the 1930's. If Mack's wants you to know one thing about them, it's that they hunt ducks. MPW takes pride in being "America's Premier Waterfowl Outfitter", and offers the most extensive waterfowl hunting selection through their 102,000 square foot ever-expanding store, catalogs and website. The products offered by Mack's are chosen by hunters, ensuring the best waterfowl and other hunting-related products at the most competitive prices including decoys, products for hunting dogs, optics, hunting and casual apparel, shooting gear, gifts and much more. Mack's Prairie Wings is part of the BizRate Circle of Excellence for customer service and satisfaction offering superior customer service, expert help and easy returns.
Nationwide is the official insurance partner of Delta Waterfowl. Through this partnership, Delta Waterfowl members can get reliable protection for all the things that matter to them, including exclusive discounts for select Nationwide products and services. And when you purchase a policy through Nationwide, it helps to support our organization. To learn more click on the link below, call 1-855-346-9129 or visit your local agent.
The National Shooting Sports Foundation launched Project ChildSafe in 1999 (prior to 2003 the program was called Project HomeSafe) as a nationwide initiative to promote firearms responsibility and provide safety education to all gun owners. Through partnerships with more than 15,000 law enforcement agencies, the program has provided more than 36 million free firearm safety kits to gun owners in all 50 states and five U.S. territories. That's in addition to the more than 70 million free locking devices manufacturers have included with new firearms sold since 1998 and continue to do today.
Keeping pace with customer demand with an eye toward emerging future trends, has positioned Rio as a top shelf player in the consumer and law enforcement ammunition arena. The fabrication of reloading components, directed at both the end- user reloader and the OEM markets, is just one more facet of Rio's diversified business model that positions them favorably in an ultra-competitive marketplace.
Rig'Em Right Waterfowl is a family owned business located on the coast of Eastern North Carolina. Well-known for pioneering the pocket-sized Jerk Rig and the Rig'Em Right anchor system, both completely changing the way waterfowlers manage their decoys, we have now become the industry leader in a wide assortment of specialty waterfowl products. From layout blinds to gun cases and blind bags to decoy bags, all of our products are designed exclusively for the best waterfowl days in the nastiest waterfowl weather. Founder and President, Matthew Cagle, grew up hunting the public grounds of Eastern North Carolina where hunting-the-hard-way inspired the product designs that have become the trademarks of Rig'Em Right Waterfowl. Take a look around the industry and you will see our fingerprints on many of the latest products, and our footprints leading the way to the next big thing in waterfowl hunting. We are the industry's most Heavily Seasoned waterfowl company.
A paradigm shift…to engineer gear that is an extension of the outdoor experience and not simply a barrier between the user and the environment. By utilizing only the most advanced fabrics and durable construction technologies, Sitka will always design gear that is engineered to work together as complete systems, excelling in performance, function, and protection. Our customers will be able to hunt comfortably in the most diverse and challenging range of hunting conditions.
SportDOG Brand is a subsidiary of Radio Systems® Corporation, headquartered in Knoxville, Tennessee. Formed in 2003, SportDOG Brand specializes in the manufacture of electronic training products for sporting dogs and also offers training accessories, GPS-based dog location systems and canine nutritional products.
The guiding principle behind the company's success is the constant goal of developing products that meet the rigorous demands of real-world training and hunting conditions. Since its inception, SportDOG has focused on its promise to give customers "Gear the way you'd design it®."
In recent years the company has also acquired Invisible Technologies (manufacturer of Innotek® brand products) and Lucky Dog™ Training Equipment.
The waterfowl industry was forever changed in 1972 when Tanglefree's founders had the ingenuity to invent a decoy line and anchor method that would not rot, float, flare ducks and could quickly retrieve decoys without tangling. For over 40 years, companies have attempted to copy our original decoy line with unparalleled standards while Tanglefree expanded into the waterfowl industry with new products.
No longer just a decoy line and weight company, Tanglefree recently introduced a modern version of the original company logo to symbolize our relentless growth of high quality decoys and gear while never forgetting the importance to develop innovative products. Tanglefree offers hundreds of pro-staff designed waterfowl accessories and gear in addition to over 80 decoy varieties of geese, puddle ducks, diver ducks, sea ducks and specialty bird species. Please look for Tanglefree waterfowl decoys and gear at your next Delta Waterfowl event.
U.S. Bank is the official affinity credit card provider of Delta Waterfowl. Not only does this partnership improve Delta Waterfowl's ability to offer members high-quality affinity credit products, but U.S. Bank has also stepped forward in a big financial way as a key corporate partner for the long haul. U.S. Bank will make a donation to Delta Waterfowl each time a new card is activated and again each and every time the card is used.
The Delta Waterfowl Visa card also helps Delta to provide knowledge, future leaders, solutions and its passion for waterfowl to scientists, resource managers, waterfowlers, conservationists and the public to enhance waterfowl populations while securing the future of waterfowling. With every purchase on your Delta Waterfowl Visa card, a portion of your purchase helps Delta Waterfowl achieve its mission of enhancing waterfowl populations while securing the future of waterfowling.
The creditor and issuer of Delta Waterfowl Visa card is U.S. Bank National Association, pursuant to a license from Visa U.S.A. Inc.
Click here to learn more.
There's a lot of meaning wrapped up into those three words. First, it's an acknowledgement of nearly 70 years as one of the true innovators in the firearms business. Second, it's a proud proclamation of who we are as a company today. And third, it's a nod to the broad array of shooting and hunting enthusiasts we serve and how we have evolved as a company.
For shotgun enthusiasts, we are a full line of hardworking pump and semi-automatic options that are endurance tested, field proven, and built for purpose. They are sure to catch the eye of avid wingshooters.
We are an exciting new lineup of shotguns called WBY-X™, targeted to shooters and hunters who want a distinctly different and more aggressive look to their firearm, including the growing segments of women and youth.
As you can see, "We are Weatherby" is so much more than a catchphrase.
In 2006 Roy and Ryan Seiders of Austin, Texas founded YETI Coolers with a simple mission: build the cooler they'd use every day if it existed. One that was built for the serious outdoor enthusiast rather than for the mass discount retailers. One that could take the abuse they knew they'd put it through out in the field and on the water. One that simply wouldn't break. They decided early on that product innovation would come from necessity and firsthand experience – not from market research and data analysis. And YETI would never sacrifice quality for a few extra bucks. Because having your cooler's lid cave in when using it as a casting platform should never be part of anyone's fishing trip.
The brothers weren't the only ones looking for a YETI. Today it is the cooler of choice for outdoor enthusiasts, pros, tailgaters, and backyard BBQ kings. And that still gets them fired up. Ultimately, life is about having a good time doing what you love. And for the Seiders, that's being outdoors hunting whitetail, catching tarpon on a fly and spending time with their families. YETI is wild at heart, and our coolers are the same.