Hunting Heritage & Conservation Center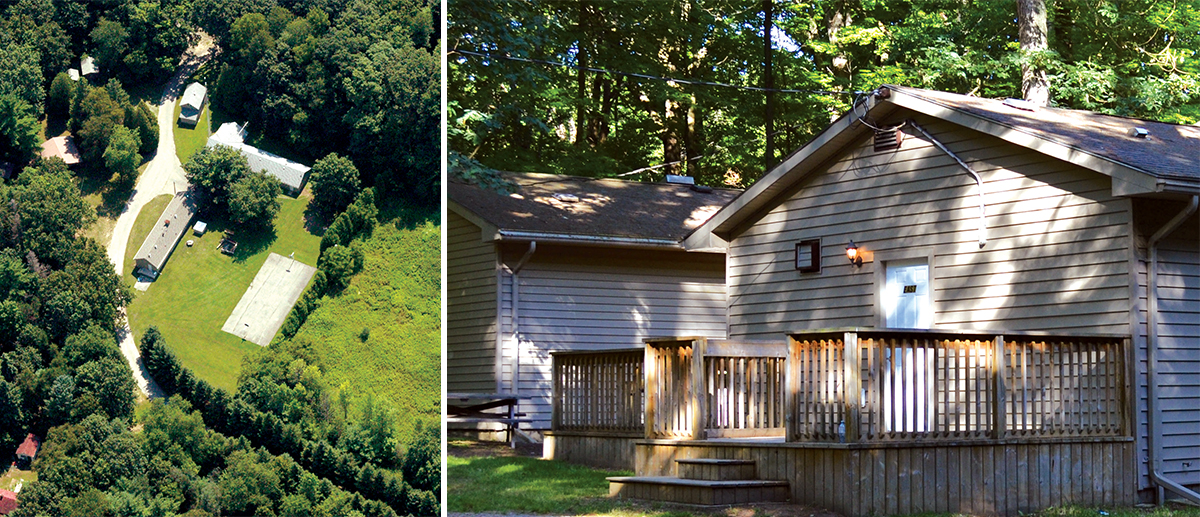 Download Hunting Heritage & Conservation Center Information
Delta Waterfowl has established a Hunting Heritage & Conservation Center near Long Point, Ontario. The five main buildings located on the 40-acre property provide seasonal and year-round accommodation and office space for Delta Waterfowl staff, students, technicians and volunteers.
The Long Point area is home to many local and regional conservation, education and research-based organizations. Based on the area's importance to waterfowl and many other conservation interests, as well as a lack of hotels and conference centers in the region, Delta Waterfowl is pleased to invite other individuals and organizations to use the facility.
Groups that have recently used the facility include Ducks Unlimited, Norfolk County, Ontario Federation of Anglers and Hunters, Ontario Ministry of Natural Resources, the Simcoe Scouts and various universities and colleges. The facility is also regularly used for educational field trips and by students and scientists working on various projects.
Rental fees, private donations and grants will continue to be used to operate and make upgrades to the Center.
FACILITIES
The Center is a modern, well-equipped facility perfect to host education programs, professional seminars, business meetings, research work, family reunions and weddings.
The Center features:
• Conference room with seating for up to 100 people
• Industrial, full-service kitchen
• Dining hall with seating for 60
• Lodging space inside for 50
• Wheelchair access to buildings
• Office/work space
• Wireless Internet access
• Delta Waterfowl historical library
• Ample room to camp outdoors on the 40-acre property
• Picnic area
• Interpretive 2 km hiking trail highlighting plants, animals and heritage
• Recreational area includes basketball and volleyball courts, and soccer/football field
LODGING RATES
Delta Waterfowl would be happy to accommodate your needs for use of the Center.
$35 per night for students
$45 per night for adults
$500 per month
$20 per night for camping
FACILITY DAY-USE RENTAL
$225 per day + special youth rates
Facility rental includes use of the conference room, kitchen and dining hall, sports facilities, and wireless internet.
For availability, please email HHCC@deltawaterfowl.org or call (519) 428-2866.
Delta Waterfowl Hunting Heritage & Conservation Center  |  546 Turkey Point Road  |  Vittoria, ON