2020 Delta Waterfowl Calendar Shipping Temporarily Delayed
With the ongoing and increased risks associated with the COVID-19 pandemic, Delta Waterfowl is working to ensure the health and safety of the public as well as our staff, volunteers and members. As such, Delta is following all public safety guidelines for gatherings and self-quarantine for the foreseeable future. During this time, our Delta Store order shipments will be temporarily stopped until it is safe for our staff to return to work. Feel free to complete your orders as normal and we will process them in the order they are received once we return. Check back often, as we plan to add new Delta branded products to the line-up and give you more options to showcase your passion for Delta Waterfowl and the programs that ensure the future of waterfowl and waterfowl hunting. Thank you for your understanding as we all work through this together.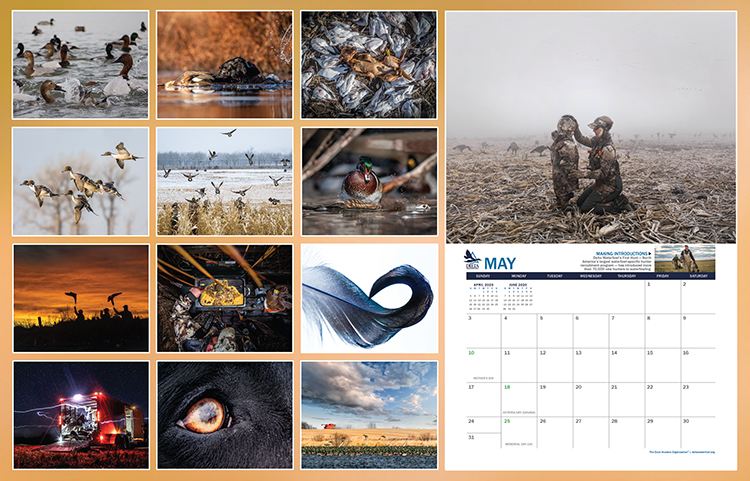 The full-size calendar combines beauty and function, with its large date blocks and notation of U.S. and Canadian holidays. Better yet, proceeds from every calendar sold will support Delta's mission to produce ducks and secure the future of waterfowl hunting for you.
Thank you Sierra Langbell for your support of Delta Waterfowl by securing the donated calendar images from the following photographers:
Matt Peel | Joel Jones | Ben Peterson | Phil Kahnke | Matt McCormick | Nicole Belke | Jason Loftus | Ted Wells | Justin Hodge | Sam Soholt | Aaron Davis | Sierra Langbell | Lee Kjos