2020 Delta Waterfowl Calendar
Order yours today and receive FREE shipping!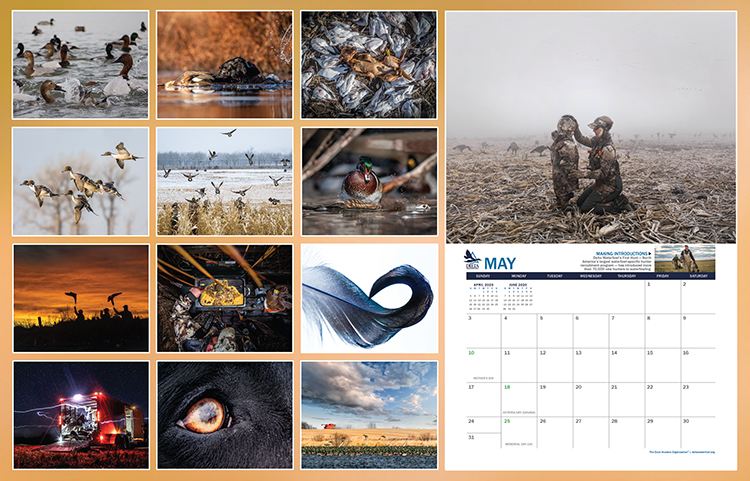 The full-size calendar combines beauty and function, with its large date blocks and notation of U.S. and Canadian holidays. Better yet, proceeds from every calendar sold will support Delta's mission to produce ducks and secure the future of waterfowl hunting for you.
Thank you Sierra Langbell for your support of Delta Waterfowl by securing the donated calendar images from the following photographers:
Matt Peel | Joel Jones | Ben Peterson | Phil Kahnke | Matt McCormick | Nicole Belke | Jason Loftus | Ted Wells | Justin Hodge | Sam Soholt | Aaron Davis | Sierra Langbell | Lee Kjos