2019 Truck Raffle
WIN Your Dream Duck Truck PLUS $1,000 Cash!
*Available to U.S. Residents only.
No more getting stuck in the mud. No more worrying if your truck has what it takes to tow your duck boat. And with the bonus cash giveaway, no more scrounging to pay for decoys and ammo!
Only 1,000 tickets will be sold at $100 each.
Best of all, your dollars will directly fuel Delta's mission to produce ducks and secure the future of waterfowl hunting for you. Thank you for your continued support of Delta Waterfowl — The Duck Hunters Organization.
Tickets are issued on a first-come, first-served basis, so don't miss out. The winner will be notified after the drawing on August 30, 2019 — that's right, you could have a brand new pickup in time for duck season!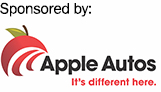 Offer valid in the United States only. Void where prohibited by law. Drawing will be held August 30, 2019 at 12:00 pm CST. Purchase of this ticket is not considered a charitable donation. Winner is responsible for delivery, sales tax, license fee and documentation fee. Winner is also responsible for Federal and State income taxes. Please contact your tax advisor for proper reporting. The 2020 calendar will be available in August and will be sent at that time.